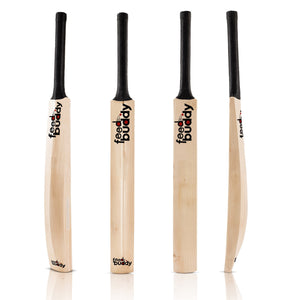 The Feed Buddy Technique Half Bat - The perfect addition to your Feed Buddy! Helps develop technique and the grooving of shots.
Practise hitting balls with a cricket bat half as wide as a normal bat. Assists with hand/eye coordination and ensures batsmen are hitting the ball right under their eyes.
Just 2 inches wide and available in full size, harrow, 6, 5, 4 and 3.